Interactive Testing¶
In some circumstances not all tests can be completely automated.
htf offers interactive testing which allows you to interact with your tests via your web browser. A web server is started on port 8080.
A QR code is printed on the terminal so that you can interact using your mobile phone or a tablet easily.
This feature can be used to script and revision manual tests for example.
Interaction is done via the interaction fixture.
htf needs to run in interactive mode. When running from command line add the -i argument or set interactive=True in htf.main.
To set the listening address use --interactive-address or interactive_address in htf.main To set the port to listen on use --interactive-port or interactive_port in htf.main.
All interaction dialogs will be put into the HTML test report with the appropriate answers.
Embed Images in Dialogs¶
The text parameter of all dialogs can be reStructuredText. It is possible to embed images that appear in the dialog and in the HTML test report.
Images can be embedded as a paragraph or inline.
Images as Paragraphs¶
To add an image as a paragraph use
..

 

image

::

 path/to/image.png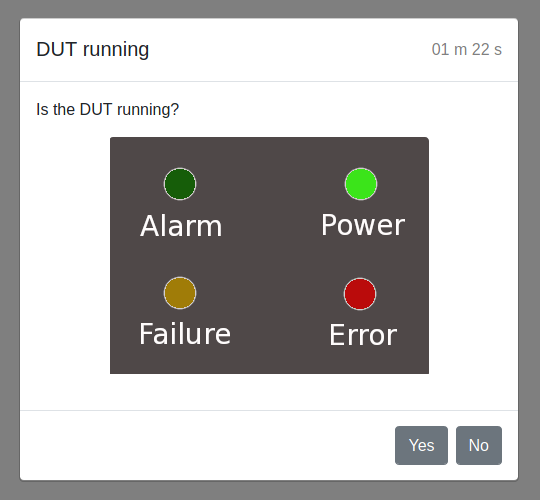 Inline Images¶
To add an image inline use substitution definitions.
This

 

|

inlineimage

|

 

is

 

located

 

inline

.





..

 

|

inlineimage

|

 

image

::

 

path

/

to

/

image

.

png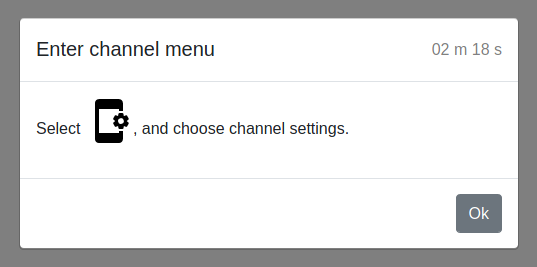 Reference¶
class htf.fixtures.interaction

(

interaction_server

,

result

)

¶